Back to Education Hub
For Consumers
Past Event Recording
Induction Cooking: What It Is and Why It Is Right for Your Home
On-Demand Webinar
Residential induction ranges and cooktops are the future of home kitchens, but they still remain a mystery to most American consumers. Too often, induction is equated with the low-performing resistance electric elements that most cooks dislike, though the two could not be more different.
This 90-minute class will help demystify induction by explaining why its efficiency, precision, and safety are superior to electric resistance and gas cooktops. Chef Mark will give a cooking demonstration to give you a real-world understanding of this powerful technology.
Details
Language: English
Audience: Homeowners and Building Professionals
Sector: Residential
Instruction Level: Introductory
View Webinar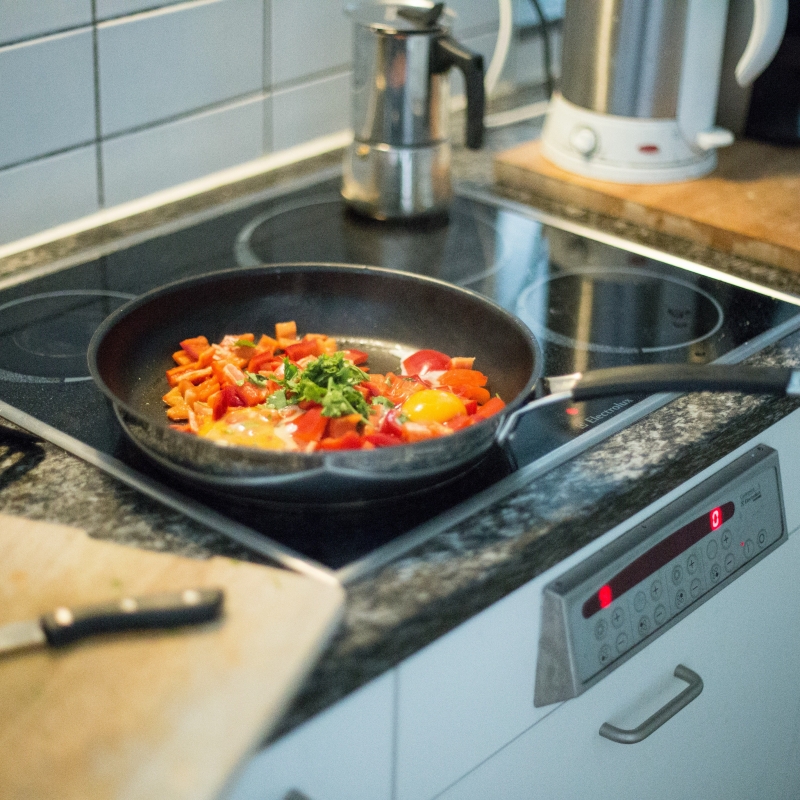 Speakers: Richard Young and Chef Mark Duesler
Richard is Director of Education at the Food Services Technology Center (FSTC). Richard is a contributor to the US Green Building Council's Leadership in Energy and Environmental Design (LEED) rating system, working with the US Green Building Council to incorporate food service into the LEED criteria. He currently focuses most of his efforts on technical outreach - translating the FSTC's 30 years of research into practical information. Richard has over 25 years of experience creating and presenting seminars on energy efficiency and authoring numerous research reports and articles in magazines, newsletters, and web publications. Richard is the author and creator of the online Foodservice Energy Efficiency Expert (FE3) training and certification program.
Chef Mark oversees the "Try Before You Buy" program at the FSTC. With 20 years in the food service industry and 15 years in the kitchen, he is eager to share his knowledge and expertise with the industry. Duesler has experience in a wide variety of full-service restaurants including small family-owned operations, volume and multi-course fine dining, and chef-driven farm-to-table concepts. Given his exposure to multiple dining concepts, Mark has a deep understanding of the unique needs specific to individual operations. Sharing this knowledge with operators allows them to make more informed decisions on proper equipment selection and usage.