Small steps for big savings.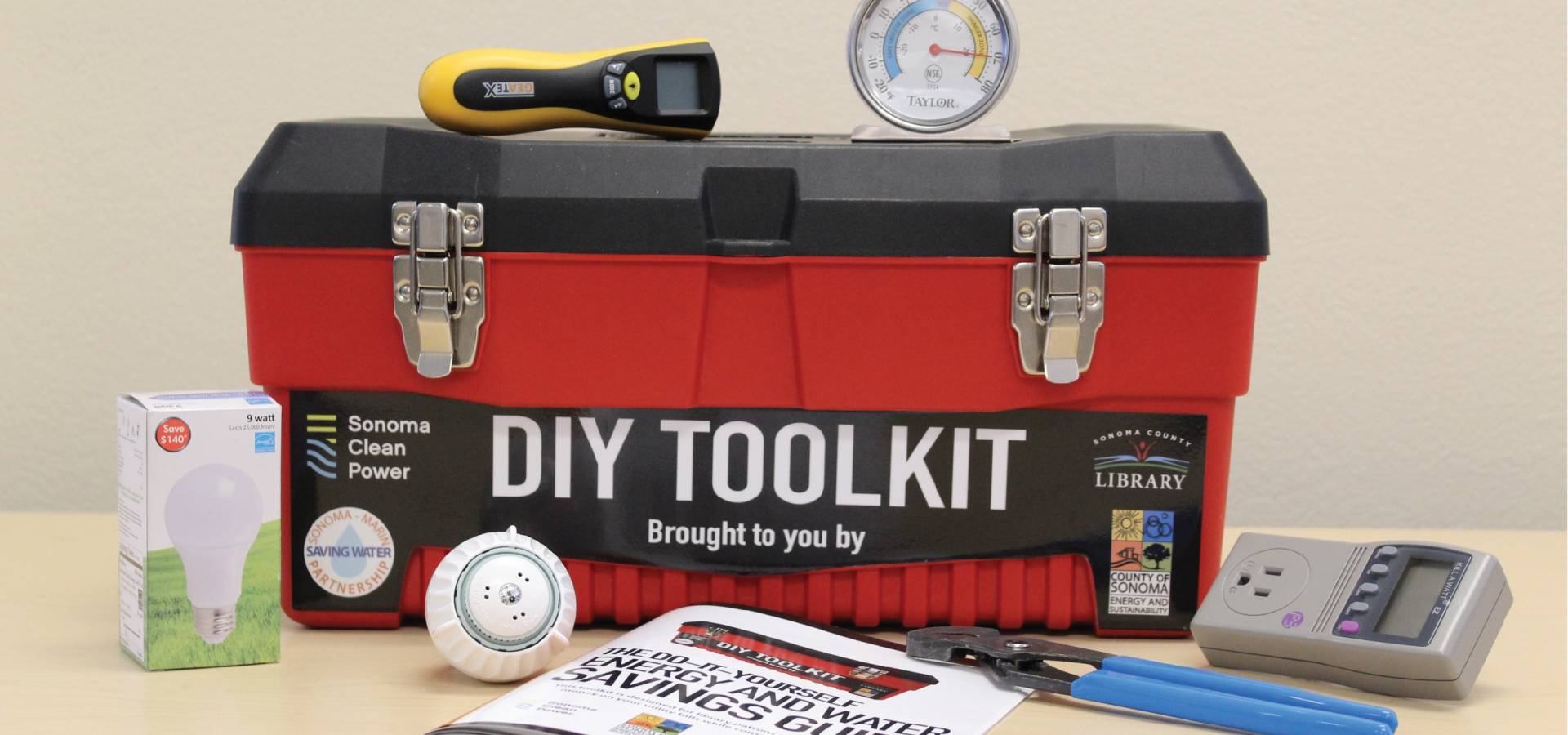 Check out a DIY Energy and Water Saving Toolkit from your local Sonoma or Mendocino County Library* branch for 3 weeks.
Measure your home's water and energy usage, then make quick upgrades to save money. Each kit comes with a guidebook, LED lightbulbs, weather stripping, and more.

Heating up water can use a lot of energy. The toolkit comes with low-flow showerheads and faucet aerators that will help reduce your water usage and energy costs.

Involve the kids and make saving energy in your home a fun, hands-on learning opportunity.

*Not available at Forestville or Occidental branches.