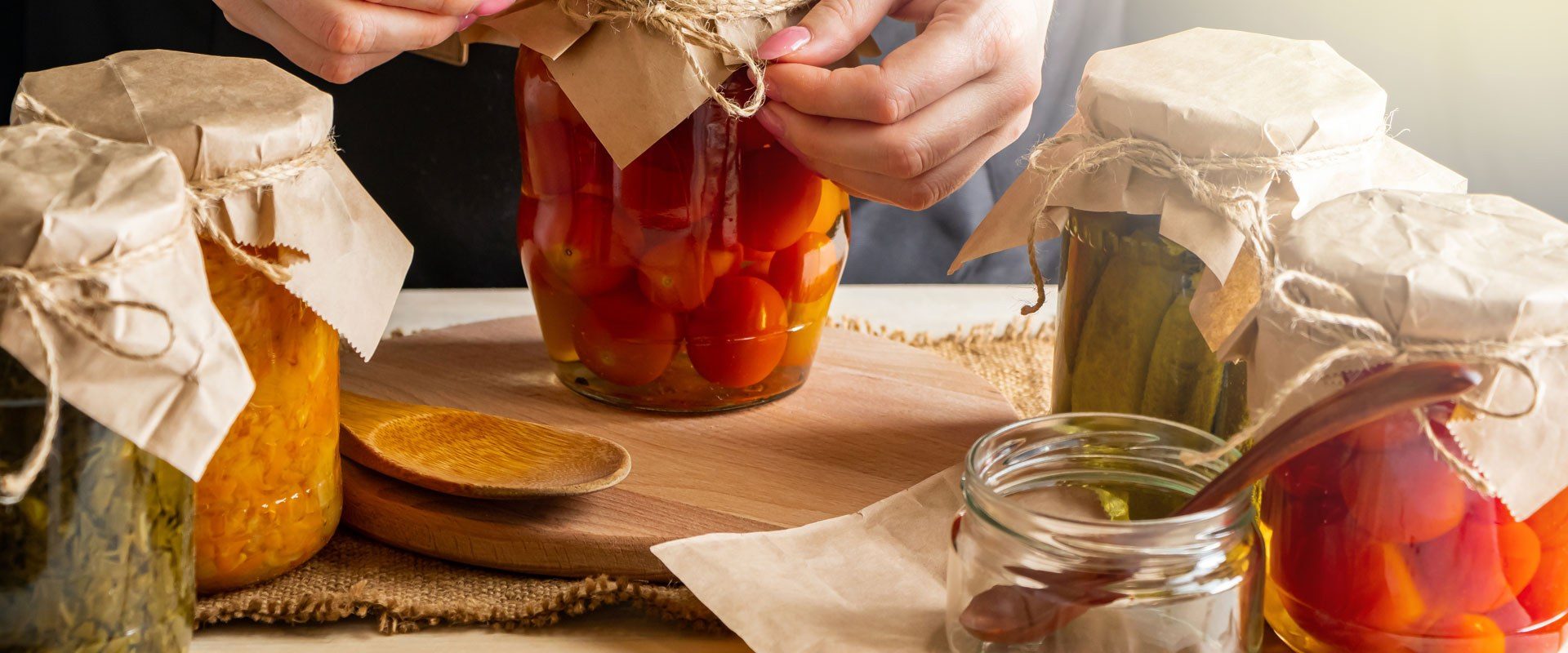 Back to all events
Master Food Preservers: Pickling Demonstration at Sonoma Clean Power's Advanced Energy Center
Time:
11:00a. m. - 12:30p. m.
---
Event Sector:
residential
Instruction Level:
introductory
Location:
SCP's Advanced Energy Center: 741 4th Street, Santa Rosa, CA 95404
Host:
UC Master Food Preservers of Sonoma County
Join Master Food Preservers of Sonoma County in the SCP Advanced Energy Center and learn how to make pickles! We'll focus on demonstrating how to use the bounty from your garden (or farmer's market) to make delicious, shelf-stable zucchini pickles and quick refrigerator pickles using most any vegetable. Save the bounty of the season and add a little spice to your meals. Join us!
This is an in-person class and space is limited. Please book your FREE spot by completing the registration below.
Register Here