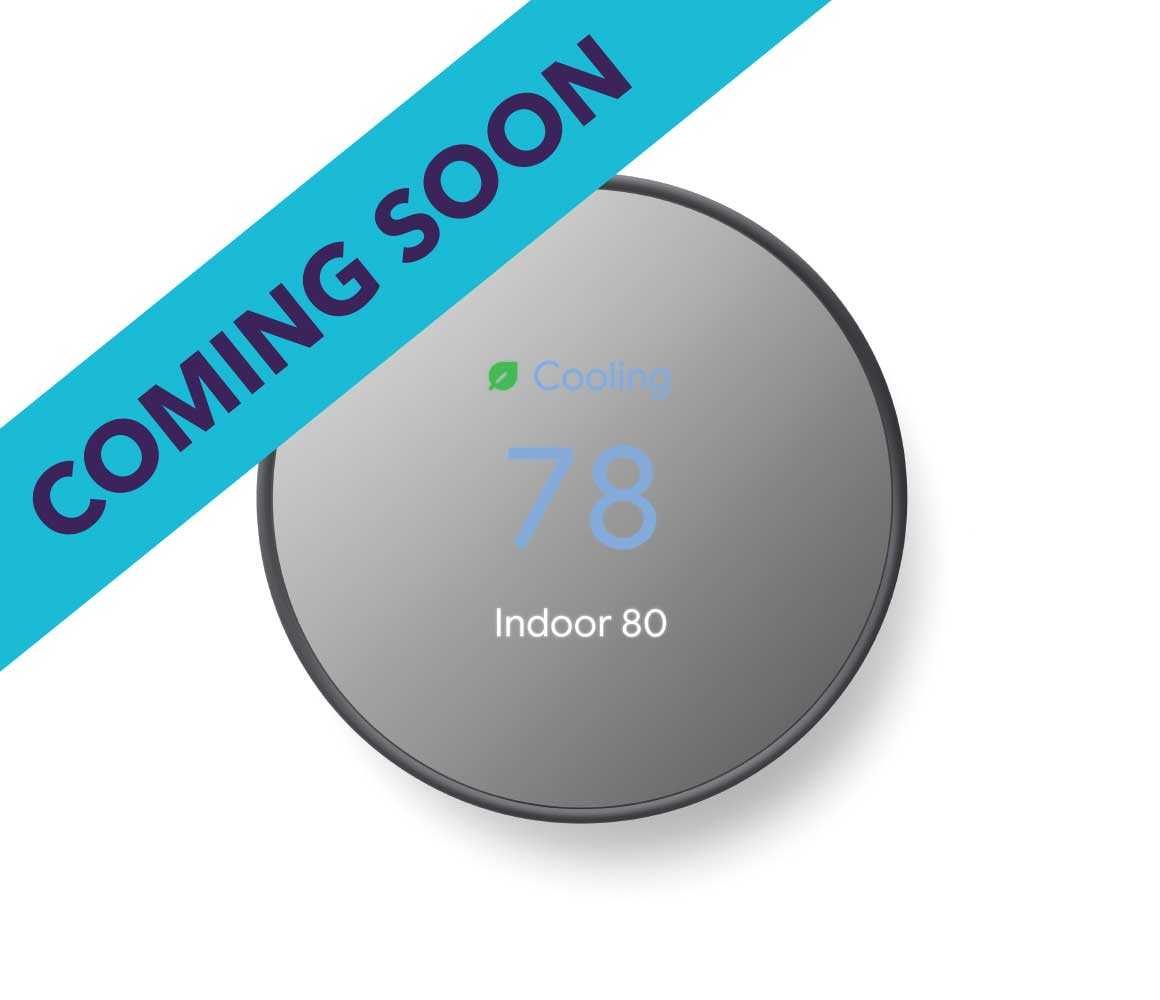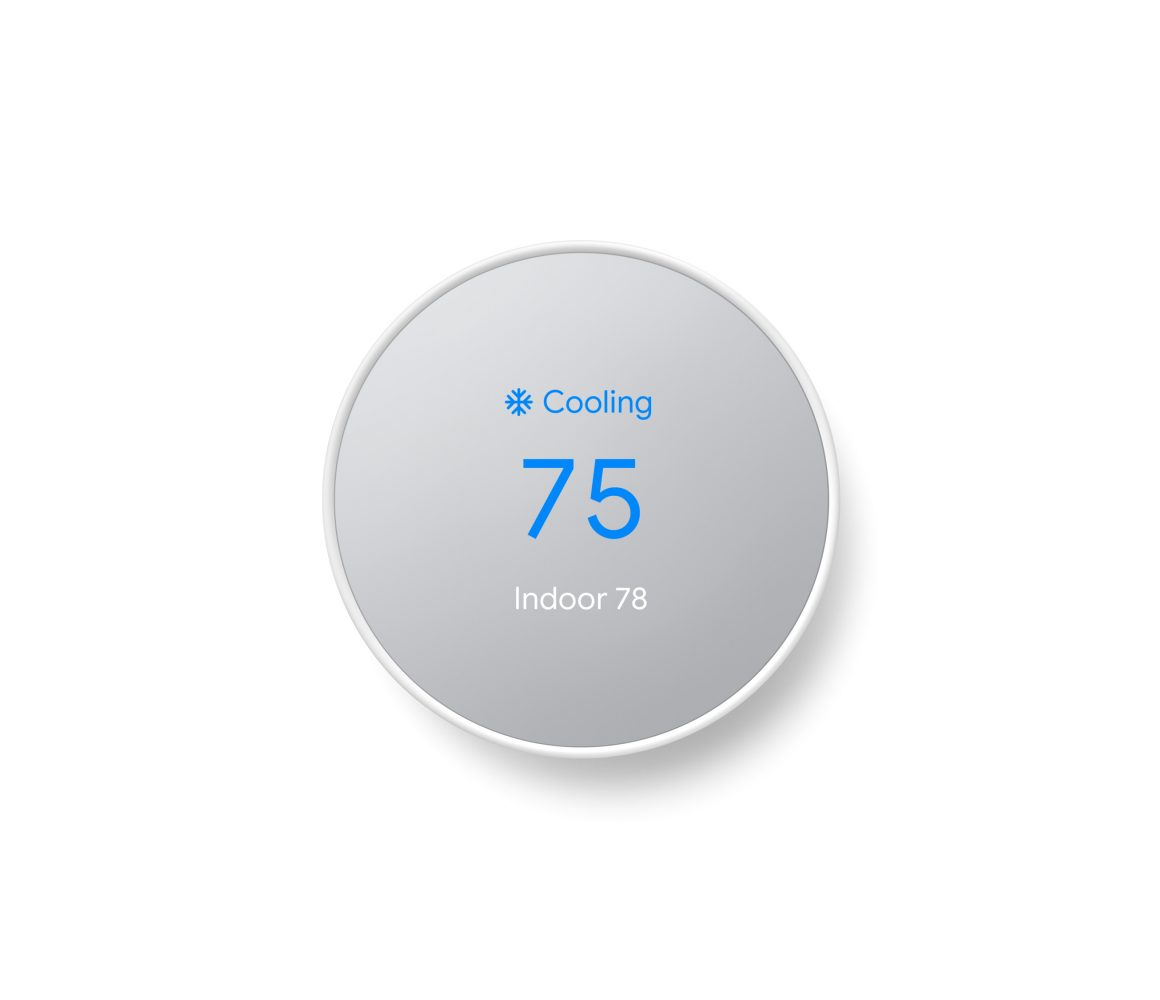 Google Nest
Google Nest Nest Thermostat
Currently unavailable. Please email gridsavvy@sonomacleanpower.org with questions.
Get a $50 instant rebate when you purchase a Nest thermostat through SCP and enroll in GridSavvy Rewards. Once your thermostat is installed and connected to GridSavvy Rewards, you can qualify to earn a $5 monthly bill credit.

Wi-Fi Enabled Smart Thermostat
Model: GA01334-US-1
The new Nest provides the same ENERGY STAR certified savings found on all Nest thermostats with features like turning itself down to save energy when you leave the house and allowing you to control it from anywhere with the Google Home app. The new Savings Finder, Rush Hour Rewards, Seasonal Savings, and HVAC alert features can help you keep an eye on your heating or cooling system. You can also use Google Assistant to change the temperature with a simple command like "Hey Google, turn up the heat'.
Description
Designed so you can install yourself. Installation usually takes 30 minutes or less.
Quickly create a schedule that's right for you. To change the temperature, swipe the touch bar on the side or use the Google Home app from anywhere.
Control from anywhere: you can change the temperature, adjust your schedule, and more from the Google home app.* Or ask Google to change the temperature - just say, "Hey Google, turn up the heat."**
Your thermostat can monitor your heating and cooling system and alert you if something doesn't seem right.*** It can also send helpful reminders like when it's time to replace your filter.
The Nest Thermostat energy-saving features earned an ENERGY STAR® from the EPA.**** Also, the Nest Thermostat can use sensors and your phone's location to check if you've left the house. Then it can set itself to an Eco temperature to save energy.
The Nest Thermostat is designed with recycled materials to reduce waste. Its plastic parts contain 49% recycled post-consumer plastic.
Savings finder looks for more ways to save, and suggests tweaks to your schedule.
*Remote control and mobile notifications require Wi-Fi.
**Compatible devices required.
***Nest provides alerts to notify you of potential issues with your HVAC system. Goal is to give you helpful information, but make no endorsement, representation, or warranty of any kind about the health of your HVAC system. Alerts aren't intended to replace a diagnosis by a qualified HVAC professional.
****ENERGY STAR and the ENERGY STAR mark are registered trademarks owned by the U.S. Environmental Protection Agency.
Specifications
Display
2.4-inch QVGA IPS liquid crystal display (240 x 320 pixels) with digital brightness enhancement film and mirrored glass lens
Product Dimensions
Thermostat Sensors
Motion
Temperature
Humidity
Capacitive Touch
Ambient Light
Warranty
In the box
Display
Base
Mounting Screws and Labels
Quick Start Guide
Welcome Guide
Safety and Warranty
ENERGY STAR certified
Additional Vendor Resources