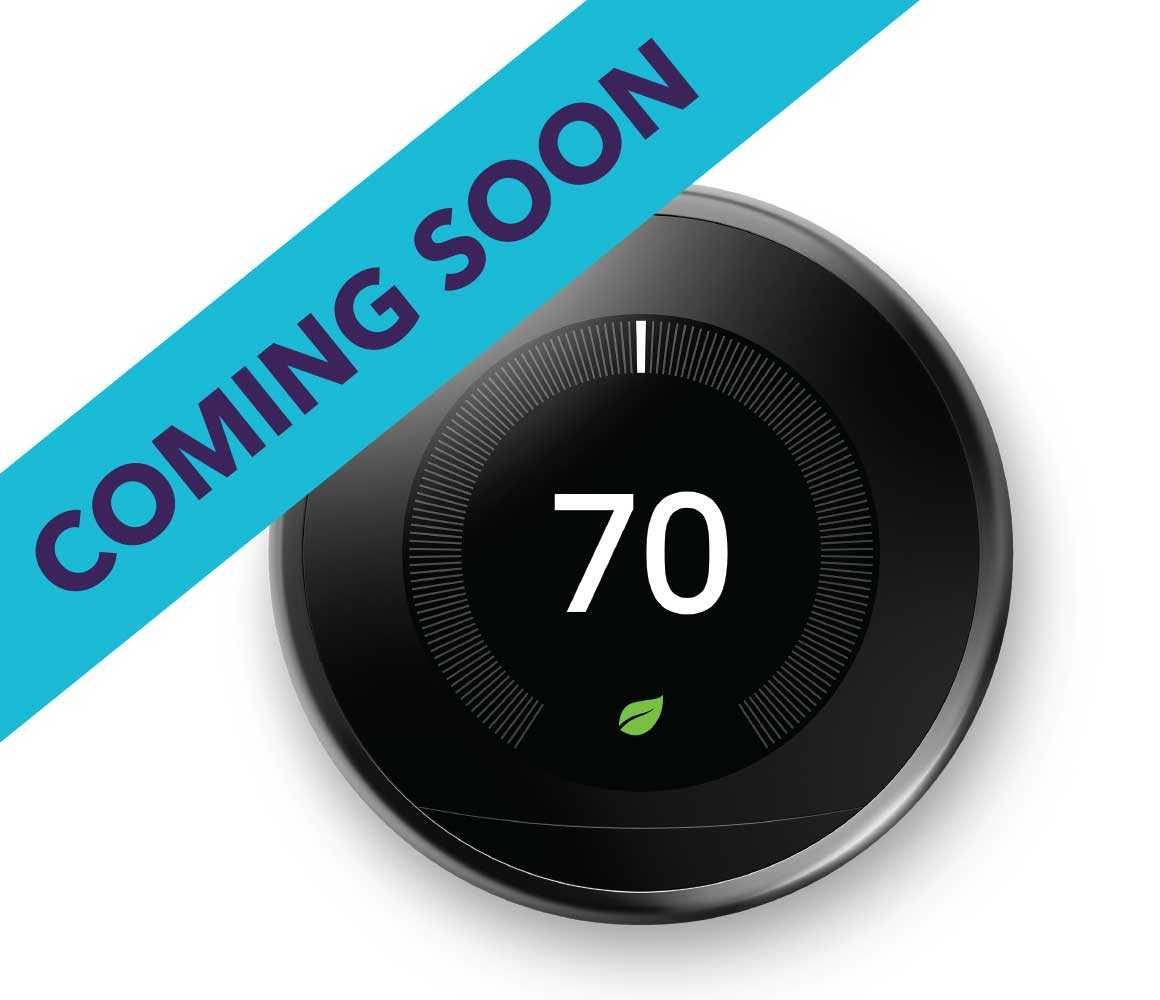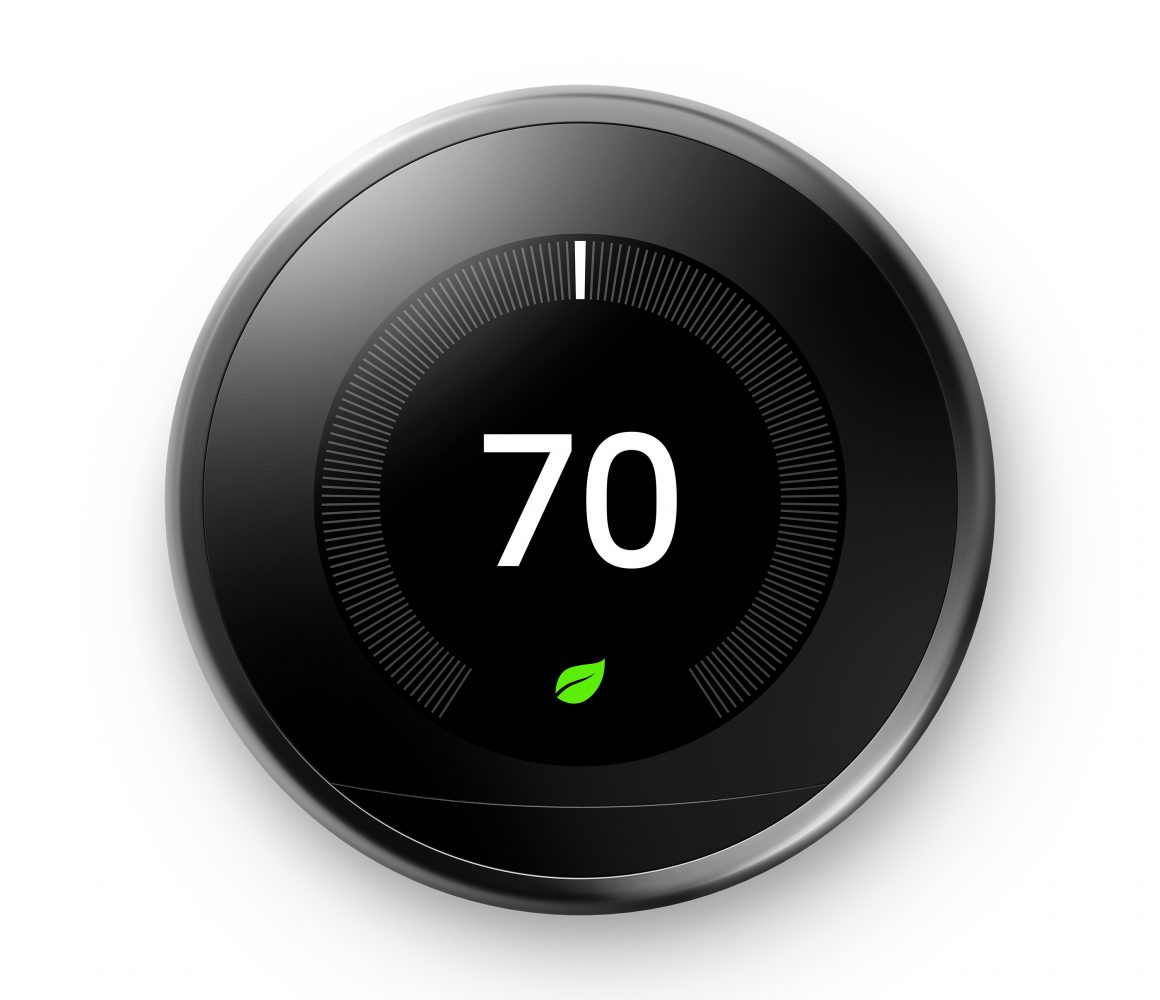 Google Nest
Google Nest Nest Learning Thermostat (Gen 3)
Currently unavailable. Please email gridsavvy@sonomacleanpower.org with questions.
Get a $50 instant rebate when you purchase a Nest thermostat through SCP and enroll in the GridSavvy Community. Once your thermostat is installed and connected to the GridSavvy Community, you can qualify to earn a $5 monthly bill credit.

Wi-Fi Enabled Smart Thermostat
Model: T3007ES Color: Metallic Black
The thermostat automatically adapts to how you use it, saving you money and keeping your home comfortable. It provides remote control from your phone, sends alerts for system irregularities, and shows you your energy use through its home energy report function.
Description
It is the first smart thermostat to receive ENERGY STAR certification.
Its easy-to-use interface has helped save users an average of 10% to 12% on heating bills and 15% on cooling bills. It can pay for itself in under two years.
It automatically adapts as your life and the seasons change after a week of use.
It shows how much energy you use every day in Energy History and every month in Home Report.
Look for the Leaf when you change the temperature to save energy in your home: it learns how to help you save, so it appears at different temperatures for different families.
When the Nest Thermostat notices you're there, Farsight shows you the temperature, weather, or time. Press the display and turn the ring. You'll see a summary of what your thermostat is up to, and you can reach Settings, Energy History, or your schedule.
Once you connect your thermostat to WiFi, you can control it from anywhere. Adjust the temperature from the app, and the Nest Thermostat adjusts quickly back at home. You'll get an alert on your phone if there's something wrong — like temperatures are so low, your pipes could burst. And if it looks like your furnace is acting up, the Nest Thermostat will send you an alert.
Easy installation: it takes only 30 minutes.
Specifications
Display
24-bit color LCD
480 x 480 resolution at 229 pixels per inch
2.00n (5.3 cm) diameter
Product Dimensions
Thermostat Sensors
Temperature
Humidity
Proximity
Occupancy
Magnetic
Ambient Light
Warranty
In the box
Display
Base
Optional Trim Plate
Mounting Screws and Labels
Nest Screwdriver
Installation Guide
Welcome Guide
Nest Pro Installation Card
ENERGY STAR certified
Additional Vendor Resources