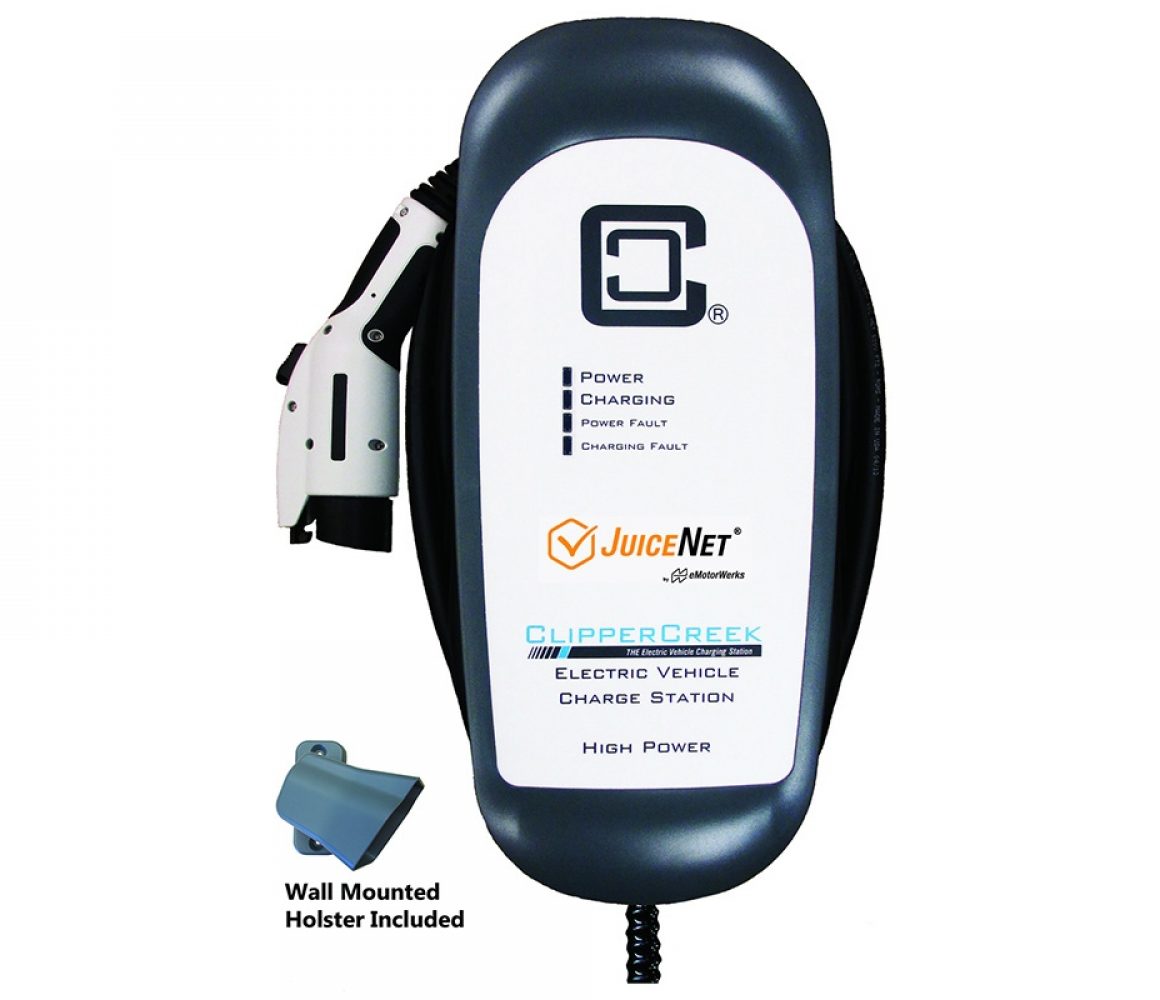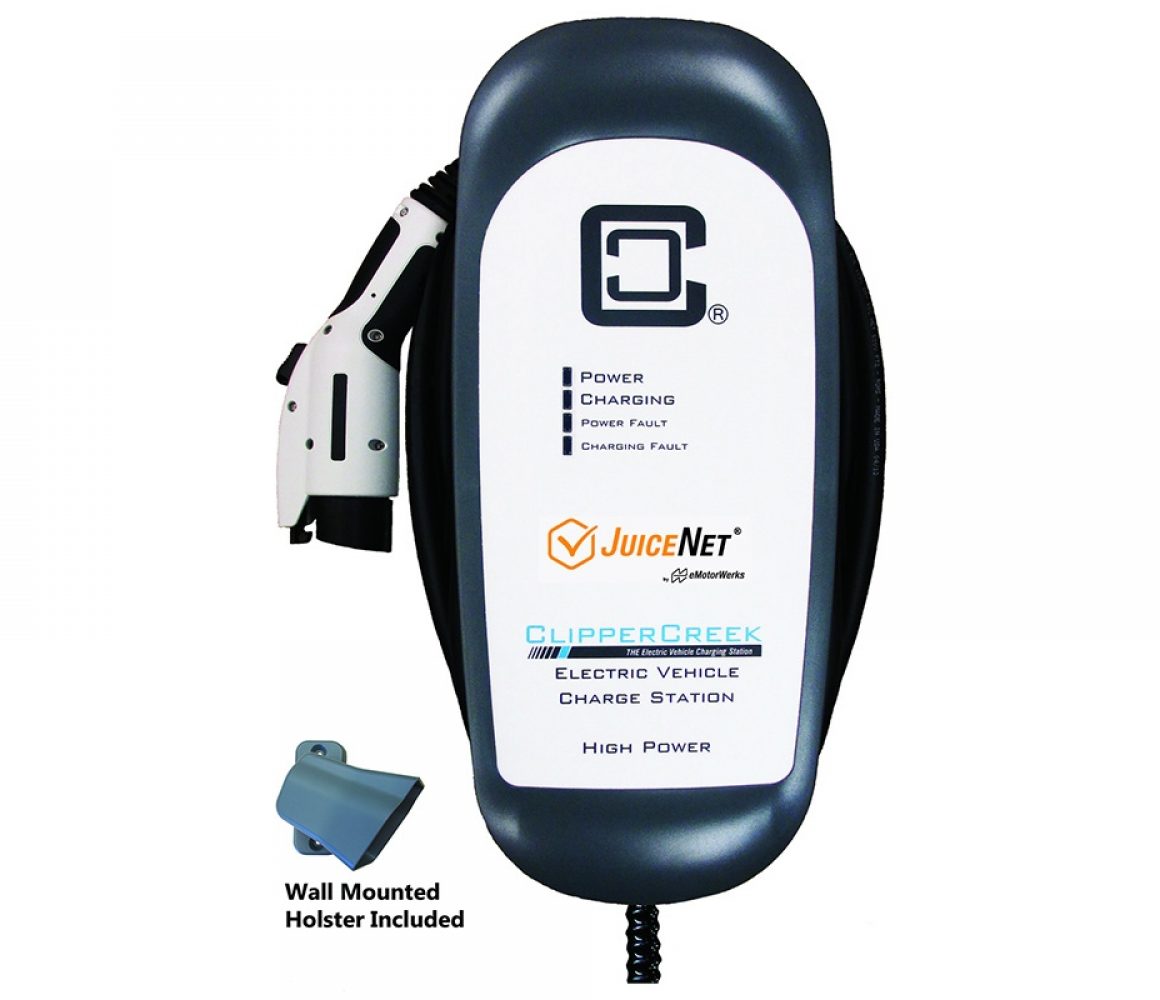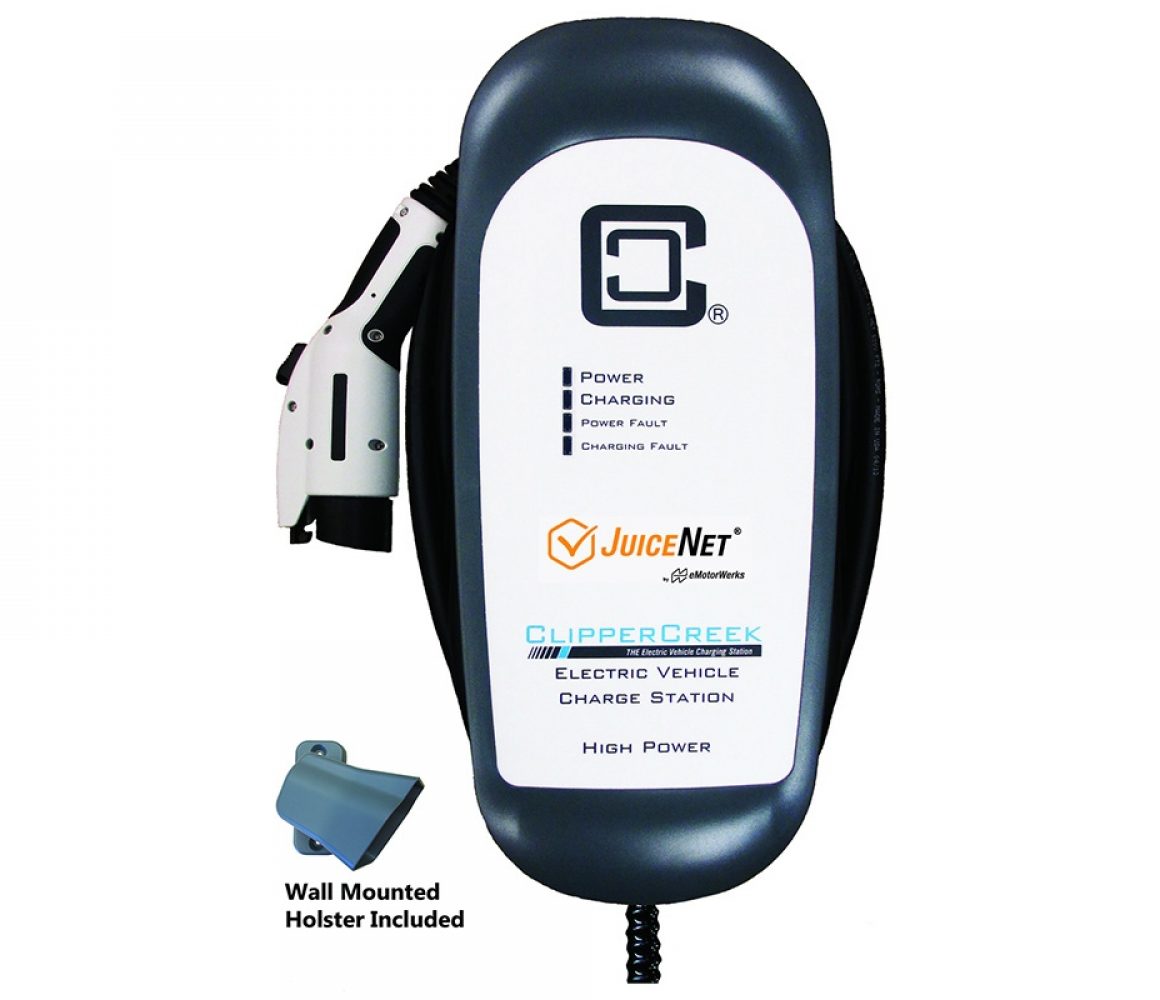 ClipperCreek
ClipperCreek HCS-40 JuiceNet Edition EV Charger
You can get a FREE electric vehicle charger for your home. All chargers are Level 2 smart devices that can be connected to Wi-Fi and are eligible to participate in the GridSavvy Community. Customers pay upfront for 50% of the charger cost, sales tax, and a $15 shipping fee. After your charger is installed, connected to Wi-Fi, and activated, SCP reimburses customers the amount paid when the order was placed.
If you select this product, you will be redirected to the GridSavvy Community Web Store to complete your purchase.

ClipperCreek HCS-40
The ClipperCreek HCS-40 JuiceNet Edition combines the ClipperCreek HCS-40 with eMotorWerks' JuiceBox controls to offer real-time control, monitoring, automated smart-grid optimization, and Wi-Fi compatibility so you are able to get the latest updates on your charging experience.
Additional Sonoma Clean Power Resources
Additional Vendor Resources
Technical Specifications
Charging Power: 32 Amp (7.7kW max)
Product Dimensions: 19.7"L x 8.9"W x 5.3"D
Product Weight: 13.5 lbs.
Installation: Plug-in (NEMA 14-50, cord length 12" including plug head)
Supply Circuit: 208/240V, 40A/50A
Warranty: 3 years
Charge Cable Length: 25 feet
Vehicle Connector Type: Lockable SAE J1772
Accessories Included: SAE J1772 Connector Holster (wall mount); Connector Lock and Keys
Enclosure: Fully Sealed NEMA 4
Environment Rating: Indoor/Outdoor
Operating Temperature: -22°F to 122°F (-30°C to +50°C)
Certifications: ETL, cETLus, ENERGY STAR®