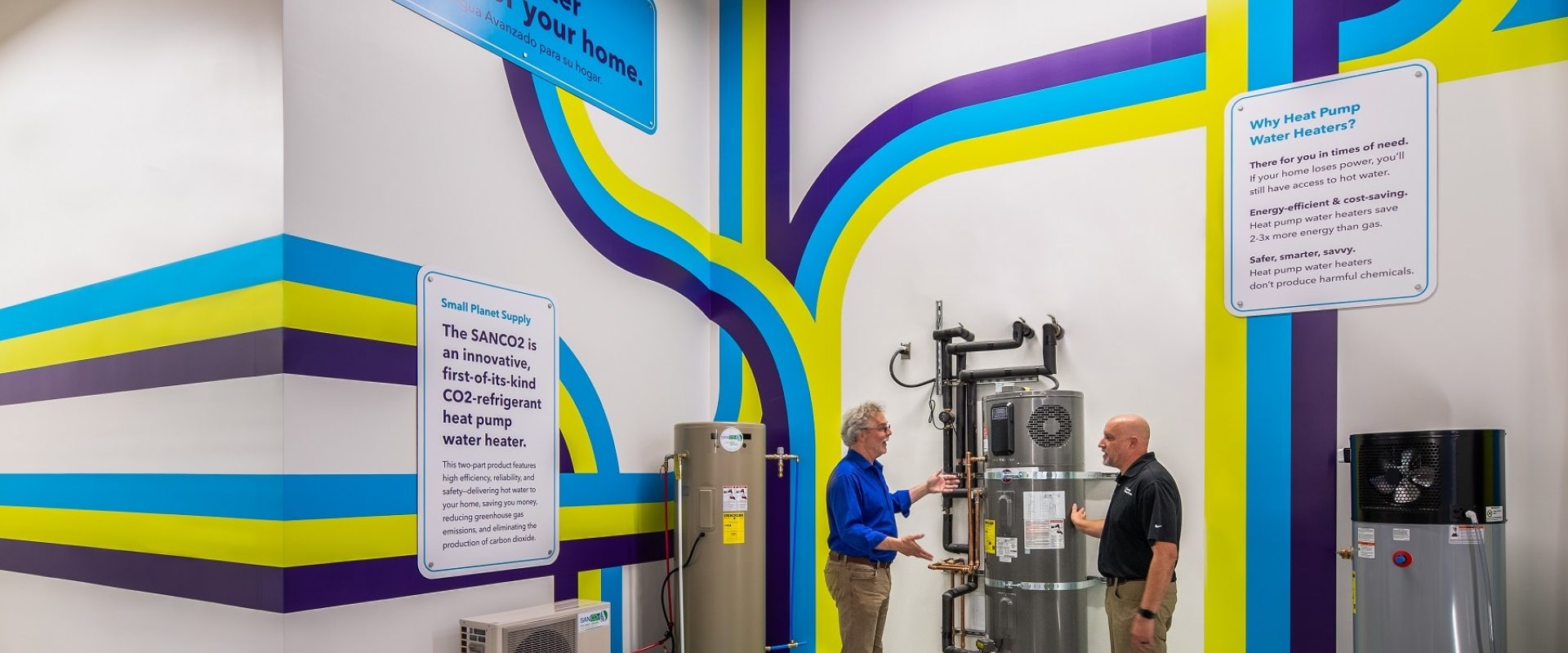 Back to all events
Residential Heat Pump Water Heater Installation Training
---
Event Type:
For Professionals
Event Sector:
residential
Instruction Level:
introductory
Location:
Advanced Energy Center, 741 4th Street, Santa Rosa, CA 95404
Are you a contractor in the Sonoma-Mendocino area? Are you up to date on how to install increasingly popular heat pump water heaters? Join us at the Advanced Energy Center in Downtown Santa Rosa for a free installation training by expert Scott Thomas from Paramount Sales.
The training will cover the benefits of heat pump water heaters, product details, and important installation considerations using the A.O. Smith Residential Heat Pump Water Heater as an example. You'll leave feeling equipped to offer heat pump water heaters as an option to your clients. We'll also discuss existing and upcoming utility initiatives to replace existing gas and electric water heaters with heat pumps.

Register Now!
About our Trainer
Scott Thomas has worked as the Technical Representative with Paramount Sales for over a decade. Born into a Texas family of plumbing contractors, Scott worked his way up from an apprentice to a licensed plumber before going to work for Can-Am Plumbing in the San Francisco Bay area. During his 23 years with Can-Am, Scott held positions as a project foreman, plumbing systems designer, production manager, and project estimator.
Today he works closely with the engineering community to help them understand the products and services of the manufacturers he represents. Scott currently holds a seat on the board of directors for the San Francisco chapter of ASPE. He enjoys planning and attending training events, and his role as director of ASPE SF's annual Engineer and Friends Invitational Golf Tournament.